Fashion designer Ruchi Verma, 34, a NIFT Mumbai graduate, hailing from the small town of Darbhanga in Bihar, gave wings to her long cherished dream of becoming an entrepreneur in 2020 after working in various fashion houses for around seven years.

Investing Rs 2.5 lakh from her personal savings, and drawing on her experience as a designer for some of the top brands in the country and her innate creativity, she dived into the project and created her own brand 'Aaruvi Ruchi Verma' from scratch.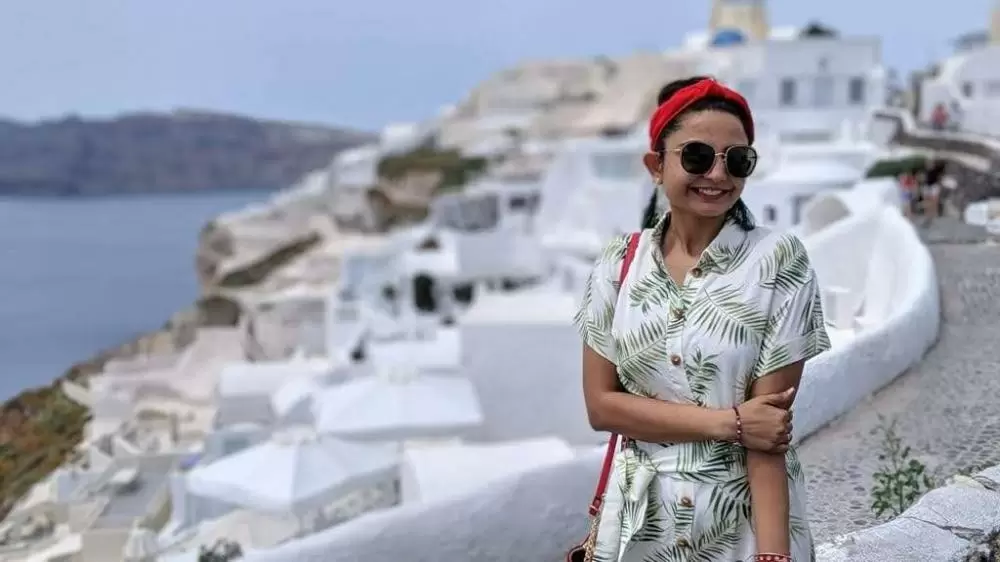 The brand specializes in maternity wear dresses for women, though it has recently launched casual wear as well. Her products are available on leading ecommerce portals such as Amazon, Flipkart, Myntra, Ajio, Nykaa, and Firstcry.

The brand achieved a turnover of Rs 1.8 crore in FY 2021-22 and is pegged at Rs 5 crore ARR this year.

Ruchi Verma shares her story, beginning with the circumstances that made her take the entrepreneurial plunge, starting with the online research she made, the things she learned and her business model that can inspire other young aspiring entrepreneurs as well.

"I studied design at NIFT Mumbai and soon started working in large corporate houses with brands like Tata Westside and Spencer's. While this was exciting at the start, after seven years, I began to feel something was missing.

The stability and income, supposed to be the strengths of a good job, began to bother me. It did not feel fulfilling at all to me and during most days, I felt trapped.

The 9-5 routine, stress of day-to-day targets and the work during weekends did not leave me any time to follow my passion for creativity.

Ever since I was a kid, I have been a creative person, making dolls and doing my paintings - which I still do by the way. I have always loved to share my work with the rest of the world. But the corporate culture created barriers and prevented me from experimenting at my workplace. Hence I started dreaming of creating my own brand.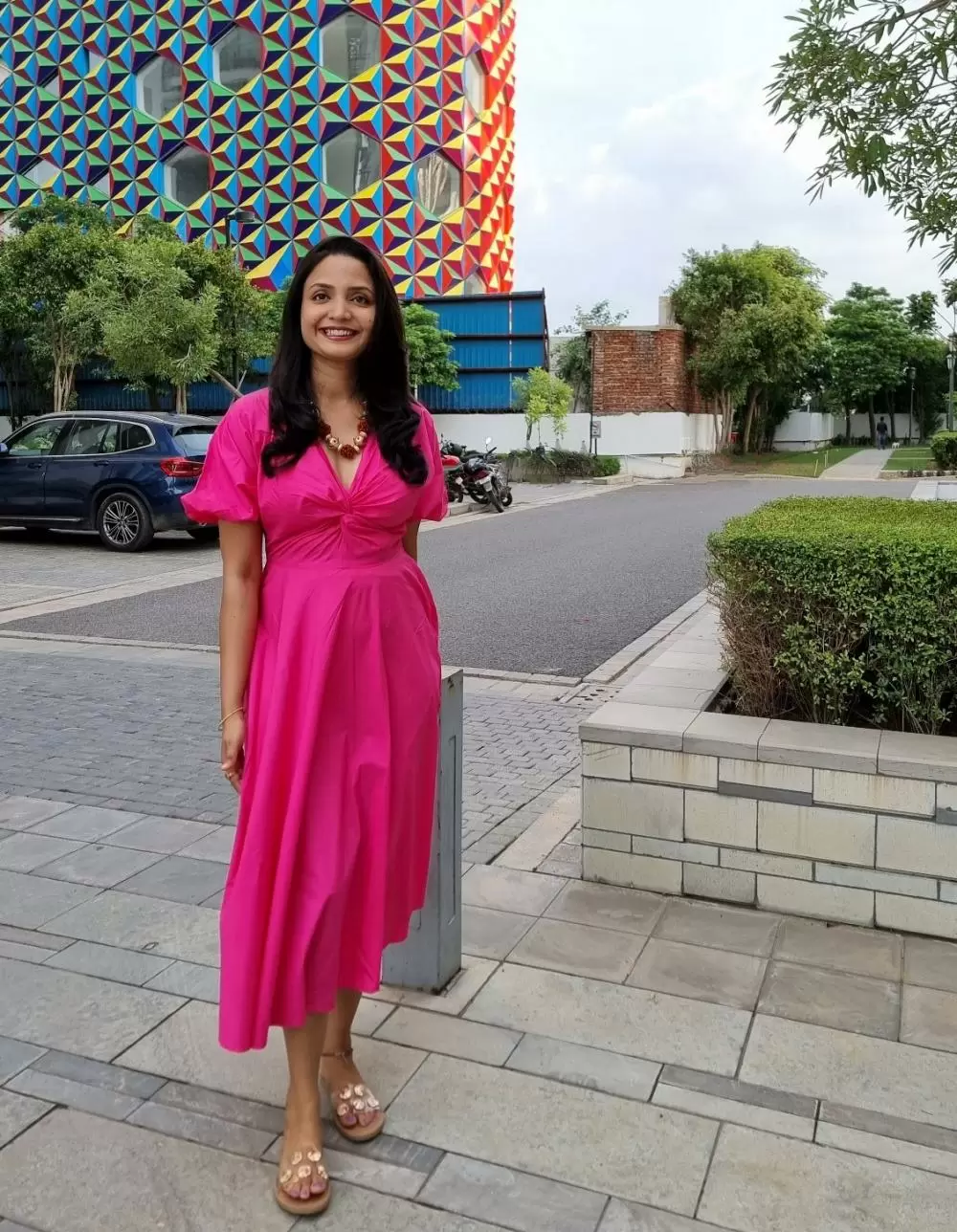 Starting up was tough, I had no fancy office, no employees and no one to give me targets and goals. I needed to be self driven and motivated every day.
But it came to me naturally because I was following my own passion and living my dream. I simply created my designs from my home computer and sent it to a vendor who created my design into a sample and after I approved it proceeded for bulk production.
I set a goal for myself to launch my first collection of maternity wear dresses and tunics and list them on Amazon and Flipkart in the next three months.
I went live and remember the day the first sale was made, Jul 31, 2020. Within 24 hours of launching I had my first customer - I even remember her name, Malathi - and I was on cloud nine. I soon started seeing more sales and good reviews which further helped sales.
I wanted to invest and expand more - raise money, open an office and hire employees, but the pandemic and lockdowns forced me to think differently.
What if I don't go the conventional route? What if I decide to focus on my core competency i.e. rolling out a strong product and let the ecosystem take care of the rest?
What if I fail? There were many "what ifs" but I decided to give it a try and completely focus 100% on rolling out styles that my customers loved.
Soon I started expanding my range from 10 styles to 50 styles. The order volumes grew disproportionately and so did good reviews and repeat users. More marketplaces began to work with me.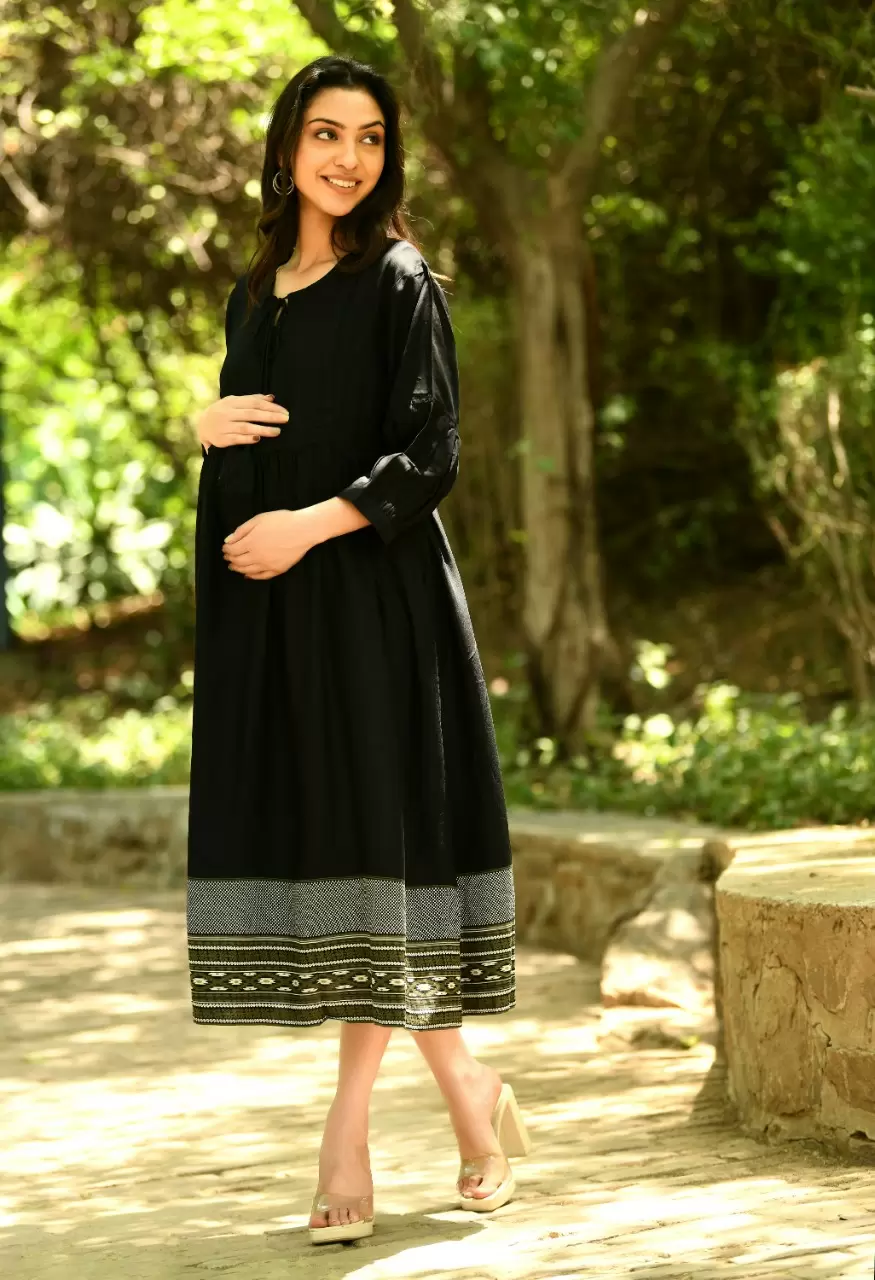 I continued focussing on rolling out new designs every month and partnered with external companies for everything else - manufacturing, sales, marketing, logistics, photo shoot, GST management etc.
I learnt that running a profitable business is hard but there already is a huge ecosystem of companies that are willing to partner and grow creators and entrepreneurs like me.
Using a completely ecosystem driven model, I was able to work on my passion while growing my business manifold to be on track to 5Cr ARR this year and a healthy profit margin.
Today "Aaruvi Ruchi Verma" is a top maternity wear brand on marketplaces with sales growing 30% month-on-month. I still work from home, with nil overhead cost, as I have outsourced all my work to other vendors.
I have been able to fund my entire expansion using profits created from my sales and continue to rollout new products every month. Today, my range is live on Myntra, Ajio, Nykaa fashion, Firstcry etc. I recently opened my website and rolled out my first collection of casual wear (non-maternity) dresses last month.
Overall, I am excited by the response I have and will continue to scale my business to new heights. I believe my story will be relevant for all the budding entrepreneurs with a passion to create things.
The message I want to share is nothing is impossible and there are many opportunities out there now to achieve your dream.